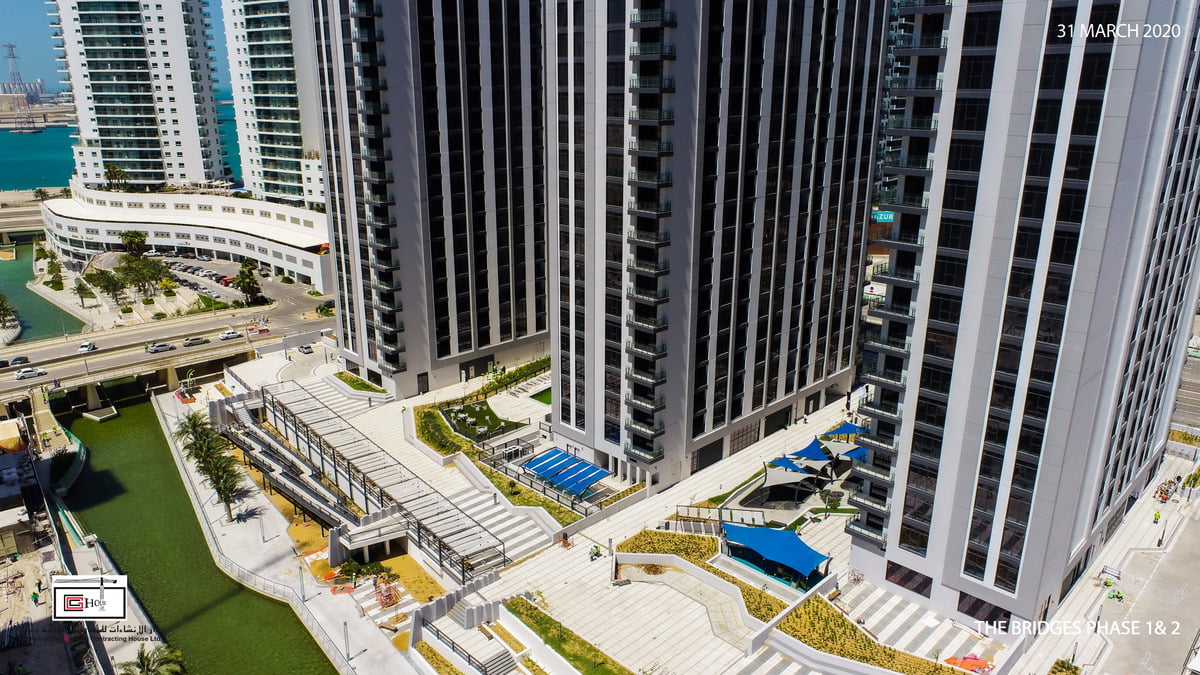 Prominent development The Bridges by Aldar Properties
Introducing The Bridges Abu Dhabi, six mid-rise towers, each offering 212 homes. From smart studios to spacious 3-bedroom apartments, every property brings you the very best of capital living on Reem, with balconies looking out over the canal, park, sea or city skyline. Aldar The Bridges development will also feature pop-up shops, a café, and outdoor fitness equipment to inspire the most dynamic lifestyles.
The development is designed with its unique and beautiful designed interior that provides great lifestyle experience in the UAE. By living in these units, the resident can have the advantage of green surrounding with the state at art swimming pools and separate gymnasium for men and women.
Enjoy world-class amenities with its ultra-luxurious lifestyle surrounding with the capacity to satisfy every Individual need with its outdoor fitness spaces as well as equipped parks which provides a healthy lifestyle surrounding. It is further built with a keen interest in building where the resident can live the social life with their families.
It is also facilitated with various retail outlets, cafe and outdoor health equipment to inspire the most exciting lifestyles and just a short distance from the capital's newest urban public park with 99,409 m2 area which provides the top-class amenities and attractions.