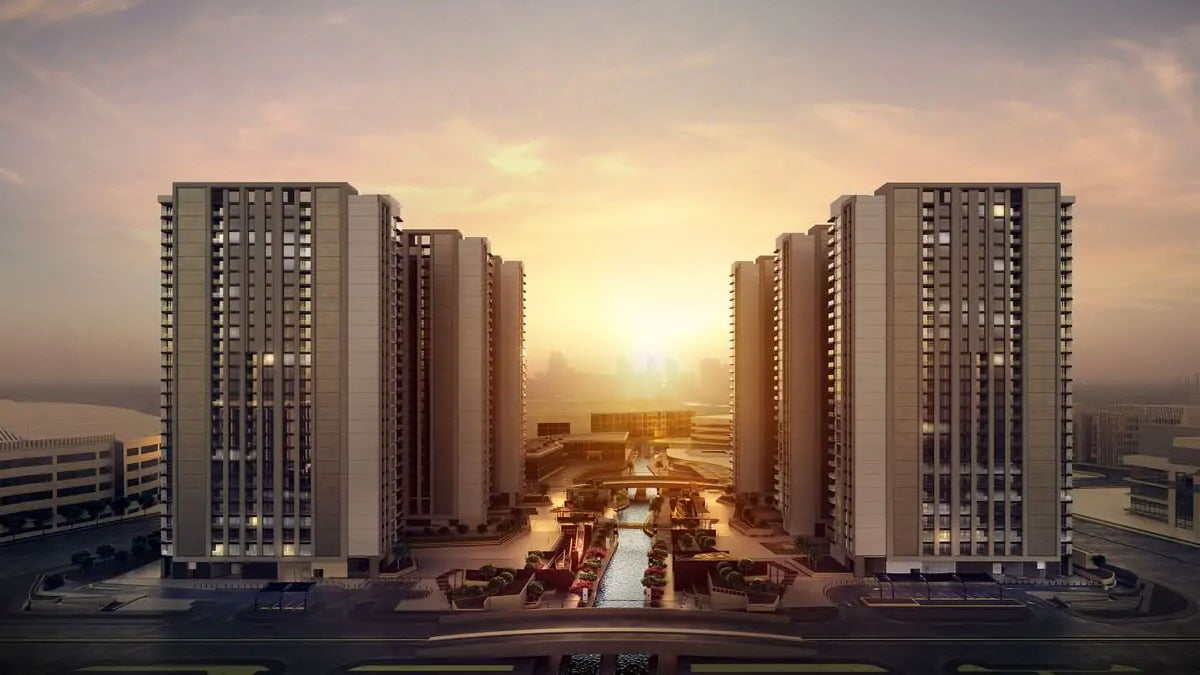 Aldar Awards AED 745 Million Contract for The Bridges on Reem Island
Aldar Properties PJSC ('Aldar'), Abu Dhabi's leading listed property development, investment and management company, has appointed Construction Group Contracting House (CGCH) as the main contractor and early works package provider for an AED 745 million contract at The Bridges, its mid-market residential development on Reem Island. The contract, which commences with immediate effect, comprises the construction of six apartment towers following shoring, piling and earthworks on the site. The towers consist of 1,272 apartments that range from studios to three bedrooms, and feature a wide range of amenities including two indoor gymnasiums, a spacious private courtyard with swimming pools, and an outdoor fitness area. The apartments will be ready for handover during the first quarter of 2020.
Talal Al Dhiyebi, Chief Development Officer at Aldar, commented: "The Bridges has been extremely well received, which clearly demonstrates the demand that exists for mid-market developments in desirable locations. We are pleased to award the main contract for The Bridges to support our continued focus on quality and timely completion for our customers. This brings us a step closer to meeting the growing demand for this type of development and further expanding the appeal of real estate in Abu Dhabi." Following an overwhelming response on the sale of the first two towers at Cityscape Abu Dhabi, earlier this year, Aldar subsequently sold out all homes in the development's third tower in just four hours.
Adjacent to the central business district on Al Maryah Island, and five minutes away from the city centre, The Bridges embodies an ideal balance between community and city living. The Bridges' two plots, each containing three towers, are separated by a new 2.4km canal that runs through Reem Island. Surrounding neighborhood includes canal walks, parks, a public beach, community mosques, schools and hospitals, healthcare facilities, retail outlets and hotels, including the Rosewood Hotel, Four Seasons, Galleria Mall, Cleveland Clinic, and Saadiyat Island.